Fabruary 1, 2002
*New Pages: I Think..., and The Packaging on Albums. Enjoy! Ooh, I also added one of those clique thingies on this page, above the quote/lyric of the week. I got the album "Live at Leeds" tonight!! :)
January 30, 2002
*AGAIN: I added Roger and Pete to the Adopt a Who! page. (On the very bottom!) Also updated Going Mobile with a link to Kate's shankee page. (First link on the page!) New Pages: Old Updates, and Remembering The Who.
*New Pages: Adopt a Who!, (Pretty self-explanatory) and Fiddle About. Dr. Entwistle answered another FAQ, The List was updated, Why We Don't Do Drugs, and an award was won!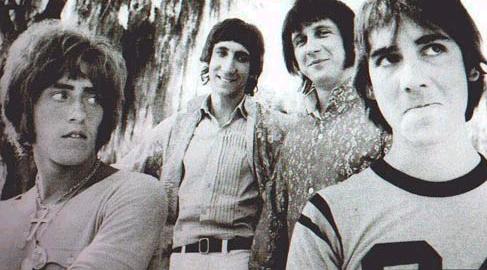 SONG OF THE WEEK
"A QUICK ONE WHILE HE'S AWAY"

Her man's been gone
For nearly a year
He was due home yesterday
But he ain't here

Her man's been gone
For nigh on a year
He was due home yesterday
But he ain't here

Down your street your crying is a well-known sound
Your street is very well known, right here in town
Your town is very famous for the little girl
Whose cries can be heard all around the world

Fa la la la la la
Fa la la la la
Fa la la la la la
Fa la la la la

We have a remedy
You'll appreciate
No need to be so sad
He's only late

We'll bring you flowers and things
Help pass your time
We'll give him eagle's wings
Then he can fly to you

Fa la la la la la
Fa la la la la
Fa la la la la la
Fa la la la la
Fa la la la la la
Fa la la la la la

We have a remedy
Fa la la la la la la
We have a remedy
Fa la la la la la la
We have a remedy
Fa la la la la la la
We have a remedy
Fa la la la la la la

(Spoken)
We have a remedy.
We have!

Little girl, why don't you stop your crying?
I'm gonna make you feel all right

My name is Ivor
I'm an engine driver

I know him well
I know why you feel blue
Just 'cause he's late
Don't mean he'll never get through

He told me he loves you
He ain't no liar, I ain't either
So let's have a smile for an old engine driver
So let's have a smile for an old engine driver

Please take a sweet
Come take a walk with me
We'll sort it out
Back at my place, maybe

It'll come right
You ain't no fool, I ain't either
So why not be nice to an old engine driver?
Better be nice to an old engine driver
Better be nice to an old engine driver

We'll soon be home
We'll soon be home
We'll soon
We'll soon, soon, soon be home

We'll soon be home
We'll soon be home
We'll soon
We'll soon, soon, soon be home

Come on, old horse

Soon be home
Soon be home
Soon
We'll soon, soon, soon be home

We'll soon
We'll soon, soon, soon be home

We'll soon be home
Soon be home ...

Dang, dang, dang, dang, dang, dang, dang, dang, dang

Cello, cello, cello, cello, cello, cello
Cello, cello, cello, cello, cello, cello
Cello, cello, cello, cello, cello, cello
Cello, cello, cello, cello, cello, cello

I can't believe it
Do my eyes deceive me?
Am I back in your arms?
Away from all harm?

It's like a dream to be with you again
Can't believe that I'm with you again

I missed you and I must admit
I kissed a few and once did sit
On Ivor the Engine Driver's lap
And later with him, had a nap

You are forgiven, you are forgiven, you are forgiven ... (Repeat)

You are forgiven